About the Author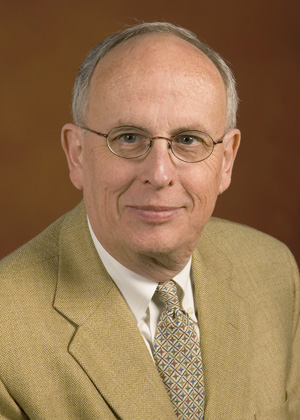 Eric Damian Kelly, J.D., Ph.D., FAICP, is a city planner and lawyer who is a Professor of Urban Planning at Ball State University.  He is a former Dean of the College of Architecture and Planning at Ball State and was previously Chair of the Department of Community and Regional Planning at Iowa State University.  He maintains a part-time consulting practice with James Duncan and Associates.
A graduate of Williams College in Williamstown, Massachusetts, Kelly also received Juris Doctor and Master of City Planning Degrees from the University of Pennsylvania and a Ph.D. in public policy from The Union Institute. In 1999, Kelly was named one of the first 46 members of the College of Fellows of the American Institute of Certified Planners. Also in 1999, Gov. Frank O'Bannon appointed Kelly to the new Indiana Land Resources Council; he was reappointed to a reformulated council by Governor Mitch Daniels in 2007.  He is a member of Phi Kappa Phi honorary society. Kelly is a past president of the American Planning Association.
Since 1995, he has served as General Editor of Matthew Bender's 10-volume Zoning and Land Use Controls. In 1996, he became co-author and sole author for updates of the same publisher's How to Win Land Use Approvals and Permits. He has served for many years as a contributing reporter to the American Planning Association's Land Use Law Digest.
He is the author or co-author of six technical reports for the Planning Advisory Service Series of the American Planning Association, including Sign Regulation for Small and Midsize Communities (with Gary Raso), and Everything you Always Wanted to Know about Regulating Sex Businesses (with Connie Cooper). The Greenwood Publishing Group published a second edition of Managing Community Growth in 2005.
Kelly is a vice president of Duncan Associates, which is based in Austin, Texas, and also has a Chicago office. In 35 years of consulting (20 of those in association with Jim Duncan), he has worked with more than 150 local governments in more than three dozen states. His work on plan implementation includes drafting zoning, subdivision and land development ordinances, and preparing growth management plans and related strategies. Drawing on his dual backgrounds in planning and law, he also assists local governments in addressing the complex Constitutional issues involved in regulating uses such as signs, billboards, sex businesses and religious institutions.
Kelly is a native of Pueblo, Colorado, which is the source of a couple of the positive planning examples in the book. He resides in Muncie, Indiana, with his wife Sandra and a Polish Lowland Sheepdog named Warka (pronounced VARka). His current public service activities include chairing the Muncie-Delaware County Government Reorganization Committee, created by the Muncie City Council and the Delaware County Commissioners under a 2006 Government Modernization Act.